Immigration Waivers
Need an Immigration Waiver?
Work with Our Immigration Lawyers in Charleston, SC
Are you waiting to adjust your status as you seek your green card for the U.S.? You may be facing a significant delay. Thankfully, there are other options. Green card seekers who are not eligible to adjust their status can apply for a provisional waiver of unlawful presence (also referred to as a stateside waver). If you are a permanent resident or illegal immigrant afraid to leave the U.S. for your consular visa interview, this waiver may apply to you.
Based in Charleston, SC, our immigration lawyers are ready to help you. Contact Strang Immigration Law, LLC, to set up a consultation.
Who Is Eligble for a Provisional Waiver?
The provisional waiver has been available to applicants since March of 2013. Applicants were initially required to be immediate relatives of a U.S. citizen (such as a spouse, parent, or child). A new adjustment was made to expand waiver eligibility in 2016. Any person who is eligible for an immigrant visa of any kind may apply for a provisional waiver.
Other requirements for eligibility include the following:
The applicant must be at least 17 years old
The applicant must be physically residing in the U.S. when they apply
The applicant must be otherwise admissible in the U.S. (no separate request for criminal waiver, etc.)
The applicant must be able to demonstrate that their spouse, parent, or other relative will suffer extreme hardship if denied
U.S. Citizenship and Immigration Services (USCIS) is the agency responsible for reviewing and approving / denying waiver applications. If you are an applicant, any removal proceedings must have been administratively closed (not rescheduled). Once the waiver has been approved, you will need to have your case terminated or dismissed prior to leaving the country for your consular interview. This process can be very confusing, which is why it is important to have a Charlotte immigration lawyer guide you through each step.
What Other Issues May Call for a Waiver?
If you have a criminal record, have been convicted of fraud, or accused of misrepresentation, you may be able to secure a waiver of your inadmissibility. While not all crimes will make you inadmissible to the United States (which means you cannot obtain a visa or green card), it is important to understand your case and where you stand.
You may need to apply for a waiver if you were found guilty of:
Any crime of moral turpitude
Prostitution
Possession of marijuana
Multiple criminal charges (aggregate incarceration of at least 5 years)
A serious offense listed under the I.N.A. under certain circumstances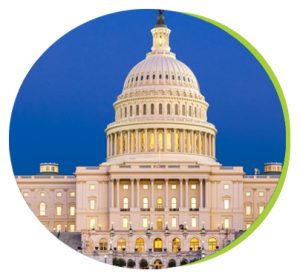 You will only be eligible for a waiver if you committed the criminal offense at least 15 years ago (prostitution does not have a waiting period) , can show that you are not a threat to national welfare or security, and are able to demonstrate that you have been effectively rehabilitated. You may also be eligible if you can show that you are a relative of a U.S. citizen / green card holder that may suffer extreme hardship because of your removal or if you are a
VAWA self-petitioner
.
Call Strang Immigration Law for a consultation. Call today to speak with a caring representative about your waiver case. Our office location is conveniently located in Charleston, SC (843) 640-0070 to better serve you.