Jennifer P. Strang – Charleston SC Immigration Attorney
Attorney Jennifer Strang
Immigration Lawyer in Charleston, SC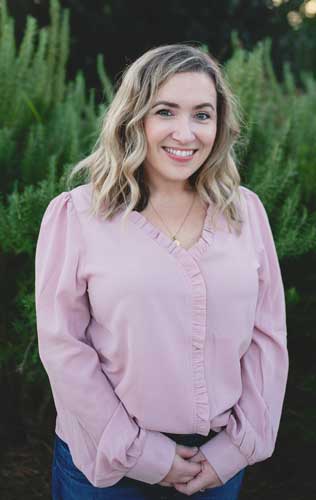 Jennifer Strang of Strang Immigration Law, LLC, is an experienced immigration attorney dedicated to serving immigrant families. She has assisted hundreds of individuals and their family members with their immigration needs before the United States Citizenship and Immigration Services (USCIS) and the Executive Office of Immigration Review (Immigration Court).
Mrs. Strang attended the College of Charleston where she obtained a Bachelor's degree in Spanish with minors in both Latin American and Caribbean Studies and Biology. As an undergraduate student, Mrs. Strang studied Spanish and Political Science in Buenos Aires, Argentina. She found herself deeply involved in the immigrant community in Charleston, South Carolina and spent time teaching English as a Second Language classes. Her passion and dedication to furthering human rights led her to being selected to participate as a delegate of Mexico in a Model Organization of the American States (OAS) assembly in Buenos Aires, Argentina where she presented referendums regarding education in rural communities.
These undergraduate experiences drove Mrs. Strang to pursue a career as an immigration lawyer. Mrs. Strang graduated law school from the Charleston School of Law in 2011. During her time in law school, Mrs. Strang accepted the opportunity to study Human Rights Law and Policy with the Santa Clara Law School in San Jose, Costa Rica. While in Costa Rica, Mrs. Strang worked with a refugee non-profit affiliate of the United Nations High Commissioner for Refugees, where she assisted immigrants fleeing persecution from all over the world obtain refugee status in Costa Rica. During her last year of law school, Mrs. Strang interned for Catholic Charities immigration center where she represented immigrants before USCIS, focusing primarily on victims of domestic abuse in U visa and VAWA cases.
In the years following her graduation, Mrs. Strang has continued to practice immigration law with a larger, general practice law firm in the Charlotte area. In 2015, she established her own practice to focus specifically on immigration law, enabling them to provide a more personal, client-centered experience. Mrs. Strang is licensed in both North Carolina and South Carolina.  She is a member of the North Carolina Bar Association, the Mecklenburg County Bar Association as well as the American Immigration Lawyers Association.