Family Based Petitions
Family Based Petitions
Charleston, SC Immigration Lawyer, Strang Immigration Law to Protect Your Rights
Strang Immigration Law handles immigration and naturalization cases for clients in Charleston, SC and the surrounding communities in the South Carolina. We understand how to protect your future and your dreams. Our representation is designed to target individual needs. If you are looking to unite your family through immigration, let our Charleston immigration lawyers help you reach your goals. We understand how every case has unique needs, and we're here to answer your questions and provide the counsel you need concerning a Family Based Petitions.
Can I File an Immigrant Petition for My Loved One?
The immigration system will allow a U.S. citizen to file an immigration petition for his / her:
Parent
Sibling
Married adult child
Spouse
Unmarried adult child or minor child
Fiance / fiancee
The immigration system also allows for green card holders or "lawful permanent residents" to file immigration petitions for some family members, but there are restrictions.
United States Citizenship & Immigration Services (USCIS) allows lawful permanent residents / green card holders petition for:
Spouse
Unmarried adult child
Minor child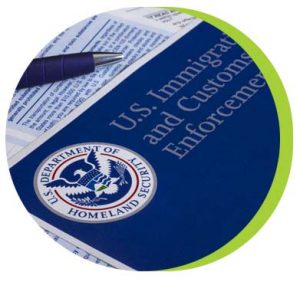 Does USCIS Recognize Adoptive / "Step" Family Members?
Yes—however, there are certain limitations. Our attorneys can explain these restrictions and answer your questions about the process of petitioning for an adopted or step family member. We take a personal approach to representation and work tirelessly to bring your family together and to protect your immigration rights. There are many ways Strang Immigration Law can help you and assist you in this process. We encourage you to call us today to find out more about how a Charleston immigration attorney from our office can work with you and benefit your case.
Call Strang Immigration Law for a consultation. Call today to speak with a caring representative about your family-based immigration case. Our office location is conveniently located in Charleston, SC (843) 640-0070 to better serve you.