Meet Our Attorneys
Immigration & Naturalization Practice Area Overview
Our attorneys can answer your questions and provide you with a clear explanation of immigration law as it pertains to your unique situation because our practice offers personalized attention to every client.
We'll work hard to resolve problems that may arise along the way regardless of the complexity of your case. Our office is open Monday – Friday, 9am – 5pm, and our attorneys are also available on Saturday, by appointment.
If you need help handling an immigration matter, call Strang Immigration Law today and schedule a consultation with our lawyers. It is our goal to provide responsive, detail-oriented counsel to clients globally who are seeking solutions.
Immigration Law 
If you're feeling frustrated or overwhelmed by any aspect of the immigration process, you may find it beneficial to seek legal help from a firm that knows how to navigate the ins and outs. At Strang Immigration Law in Charleston SC, we provide counsel and representation for clients in a variety of matters pertaining to immigration law ranging from family-based petitions to strong removal defenses.
Our attorneys understand the complexities of the immigration process and will do everything possible to help you obtain the positive outcome you're seeking. When you turn to us for assistance, you'll receive the benefit of:
Flexible appointment availability
Personalized attention from our lawyer and staff
Legal effort that will be focused on the protection of your rights from start to finish
When you want to be treated with understanding and respect, turn to Strang Immigration Law and ask our attorneys to evaluate your case.
You can turn to us for counsel when you're seeking immigration advice regarding: 
Family based petitions
U Visa
VAWA
Removal Defense in Immigration Court
Bond/Immigration and Customs Enforcement (ICE)
Family Petitions
Provisional Waiver (I-601A)
Consular Processing
Inadmissibility Waivers
Naturalization
DACA
Advanced Parole
Fiancé Visas
Special Immigrant Juvenile Status
TPS
Other waivers
Adjustment of Status
Special Immigrant Juvenile Status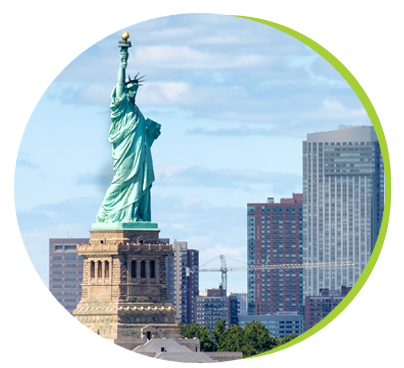 Our Partners
Here at Strang Immigration Law, we are dedicated to assisting clients and their family members with their immigration and naturalization needs. We have years of experience representing hundreds of clients before the United States Citizenship and Immigration Services (USCIS), the Executive Office for Immigration Review (The Immigration Court) and Immigration and Customs Enforcement (ICE). The United States immigration laws are often complex and difficult to navigate. We are dedicated to assisting all of our clients in better understanding the laws and their unique circumstances. Strang Immigration Law treats each case with care and works diligently with their clients at each stage of a case.