U Visa / VAWA
Charleston Immigration Lawyer for U Visas
Immigration Assistance Under VAWA for Abuse Victims
United States Citizenship & Immigration Services (USCIS) has special provisions for the victims of crimes and abuse. We encourage you to speak with Charleston, SC Immigration Attorney – Strang Immigration, about your case as soon as possible. At Strang Immigration Law, we are passionate about offering compassionate, effective representation for the victims of violence. We're here to provide counsel and help so you can get out of this situation and achieve your immigration goals.
Immigration Petitions for Abuse Victims
There are three possible visas for individuals who have been the victims of abuse and other crimes:
The U Visa is for major crimes victims.
The T Visa is for human trafficking victims.
The Violence against Women Act (VAWA) petition is for spouses / parents / children of United States citizens / green card holders who are abused.
Should I Apply for a U Visa or VAWA Self-Petition?
If you are unsure whether to apply for a U visa or a VAWA self-petition, our lawyers at The Immigration Law Offices of Strang Immigration can answer your questions. You can achieve permanent residency in the United States by pursuing either of these paths.
The U visa:
Has a cap of 10,000 each year
Requires applicants to be "helpful" to law enforcement by bringing criminals to justice
Requires a signed law enforcement certification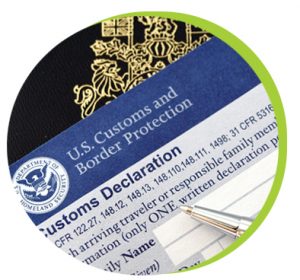 The VAWA self-petition:
Has no annual cap or limit
Requires the abusive spouse to be a United States citizen or an LPR
Requires applicant to demonstrate "good moral character"
Call Our Charleston, SC Law Office for Assistance
If you or a loved one is a victim of violence or abuse, contact our Charleston law firm now. United States immigration law provides for individuals in your situation. We can help you navigate the system and achieve your immigration goals. You'll work directly with an immigration attorney Charleston, SC every step of the way—and you can rely on us to represent you tirelessly. Se habla Espanol.
Call Strang Immigration Law for a consultation. Call today to speak with a caring representative about your U Visa/VAWA case. Our office location is conveniently located in Charleston, SC (843) 640-0070 to better serve you.