Citizenship & Naturalization
Citizenship & Naturalization
Legal Help from Experienced Charleston, SC Immigration Attorney
Becoming a U.S. citizen is an exciting time; however, it can also be a complicated time. Those wishing to become U.S. citizens must pledge their allegiance to the United States. In return, the U.S. provides all the protections and benefits of being a citizen. In order to make sure that all the details are taken care of, enlist the help of a skilled attorney! At Strang Immigration Law, LLC, our Charleston immigration lawyers are passionate about helping clients become citizens and we are conveniently located in Charleston where we serve clients in South Carolina from.
Should you choose our firm to help with your case, you will benefit from personal attention and the help of licensed attorneys. You won't be passed off to paralegals or under-qualified staff. Over the years, we have helped thousands of clients in various immigration cases and pursued a brighter future on their behalf.
Flexible appointment times are available, and we have Spanish-speaking attorneys on our team. Call today to speak with a caring representative about your Citizenship & Naturalization case.  Our office location is conveniently located in Charleston, SC (843) 640-0070 to better serve you.
There are three ways a person may be considered a U.S. citizen. If a person is born in the United States, they are recognized as citizens. Additionally, if a person has at least one U.S. citizen parent or was adopted by a U.S. citizen parent, he or she may derive citizenship. Lastly, if an individual is neither born in the United States, nor born to at least one U.S. citizen, they may seek citizenship through naturalization.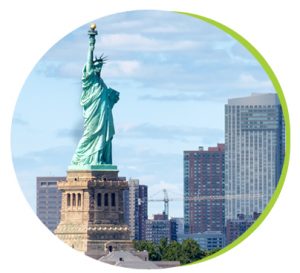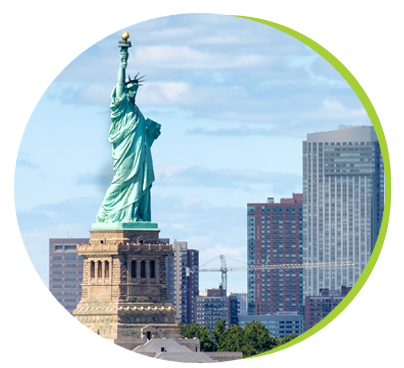 Naturalization is the legal process by which an individual may attain U.S. citizenship. Before the individual is able to begin this process, he or she must meet certain legal standards. There are many requirements for naturalization as determination of eligibility is fact specific, an immigration attorney at our office will go over the entire process with you.
Personal Service throughout Every Step of Your Case!
Strang Immigration Law can capably help those looking to become citizens of the United States. With our help, you will receive one-on-one service from our attorneys at every step of the case. Don't hesitate to call our office and get more information about our legal services.
Schedule a meeting time that fits in with your schedule. Contact us today!