Home

Family-Based Petitions
If you are looking to unite your family through immigration, let our Charleston immigration lawyers help you reach your goals. We understand how every case has unique needs, and we're here to answer your questions and provide the counsel you need.
More Here

Waivers
Those seeking green cards who are not eligible to adjust their status can apply for a provisional waiver of unlawful presence (also known as a stateside waver). If you are a permanent resident or illegal immigrant concerned about leaving the U.S. for your consular visa interview, this waiver may apply to you.
More here

U Visa/VAWA
Victims of violence deserve empathetic, impactful representation and that's just what they get through Strang Immigration Law. We're here to provide counsel and help victims of violence get out of their situation and achieve their immigration goals.
More here

Removal Defense
Speak with a deportation defense attorney from our office if you or a loved one is in danger of deportation and removal. Our team can speak with you about your options and explain any eligibility for release from removal to include: asylum, Cancellation of Removal, special immigrant juvenile status, or others.
More here

Other Services
At Strang Immigration Law, LLC, our immigration lawyers are dedicated to helping clients. Turn to us for such needs as Citizenship & Naturalization, TPS (Temporary Protection Status), Asylum, Cancellation of Removal, Work Authorization, and Residency, etc.
More here

Special Immigrant Juvenile Status
The Special Immigrant Juvenile Status program (also known as SIJ status) enables children who are not citizens of the United States to find shelter if they have been subject to circumstances such as abuse, abandonment, or neglect.
More here
About The Immigration Law Office of Strang Immigration Law
The Immigration Law Office of Strang Immigration Law, LLC, provides approachable, thorough counsel to help clients world-wide resolve their complex immigration matters. With an observant, individualized approach to each case, our attorneys have successfully represented thousands of clients before the Immigration Court, United States Citizenship and Immigration Services, and Immigration and Customs Enforcement.
Our legal advocates confidently handle family-based petitions, admissibility waivers, consular processing, U visas and removal defense. No matter what legal challenges you face, we will work hard to settle the issues of your case and help navigate you through the tangled immigration process.
We are dedicated to protecting your legal rights at every stage of the process. Discover for yourself how our immigration attorneys can help you obtain a successful outcome.
At The Immigration Law Office of Strang Immigration Law, LLC, you will not be passed off to under-qualified support staff. You will work directly with one of our seasoned attorneys, benefiting from the attention to detail, experience and intuition you deserve to have on your side.
The attorneys with Strang Immigration Law, LLC, are members of the American Immigration Lawyers Association (AILA), which is the national association of more than 14,000 attorneys and law professors who practice and teach immigration law. AILA member attorneys represent U.S. families seeking permanent residence for close family members, as well as U.S. businesses seeking talent from the global marketplace. AILA members also represent foreign students, entertainers, athletes, and asylum seekers, often on a pro bono basis. Founded in 1946, AILA is a nonpartisan, not-for-profit organization that provides continuing legal education, information, professional services, and expertise through its 39 chapters and over 50 national committees. To learn more about AILA, click here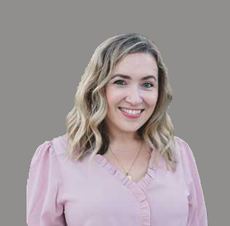 WHY CHOOSE US?
Work directly with an attorney
Represented thousands of clients in immigration cases
Tireless, personal approach
Spanish-speaking attorneys on staff
Attentive service from start to finish
Flexible appointment availability